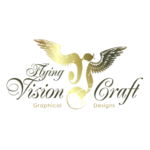 "Channeling beauty into Graphic Art,
for the power of your manifestation
."
A Visual Graphic Identity is an extension of your logo. Your face to the world.
A Graphic Visual Identity is a trustworthy graphic expression, consisting of graphic elements, hamoniously designed to express your Vision in your own uniqe way. So it will always look cool and consistent. The reason for consistency is for you to shine perfectly through, so that you create trust and authentic communication to the world.
It can consist of multiple components. Tailored to match your needs to communicate with you customers and clients. For example logo, header, selected pictures, picture style, fonts, colors etc.
In the Identities I create, I use items from the logo as a graphic element in The Visual Identity. Thats just one of my special touches.
It can in it's most bold nature be delivered as a Design Manual.
Design Manual
All big companies use Design Manuals to see to, that their graphic expression is always consistant with their values. It's a manual of the Visual Identity.
It helps the company and the designer to always control the Visual Graphic expression to the world.
Can consist of:
Logo / Motion Graphic of logo

Header / Motion Graphic of header

Facebook Adds, Stills,  Motion Graphics, Animations ore video

Letterhead

Businesscard

Packaging

Motion Graphics / animations / videos

Newsletter design

Blog header

Name, Logo, Website, Header, Letterline,
Businesscard, Sign, Add pictures, Signs, Posters…

Name, Logo, Header, Folders, Diplomas

Consulting in Organisational Development &  Coaching

Psychotherapist & Tantrahealer
© 2017 – 2019, Rikke Uldahl. All rights reserved.